Step 1: Click on the menu expander next to the "ID" label on the left side of the window. Note that the number under the "ID" label is unique for every computer.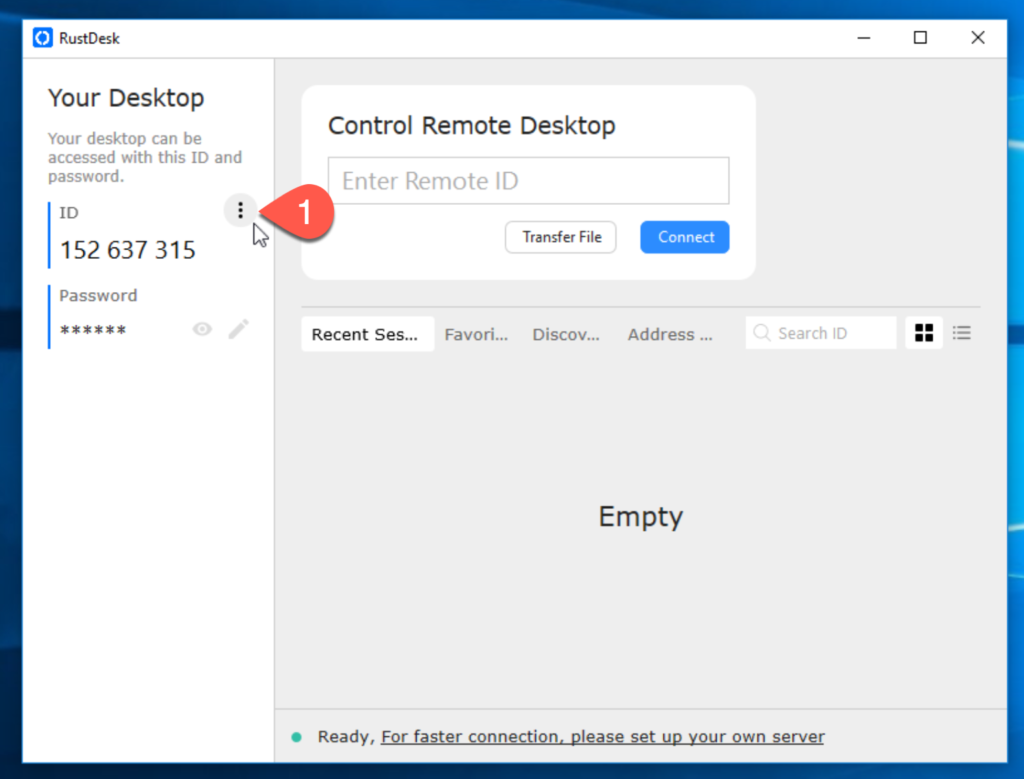 Step 2: Select "ID / Relay Server" from the pop-up menu.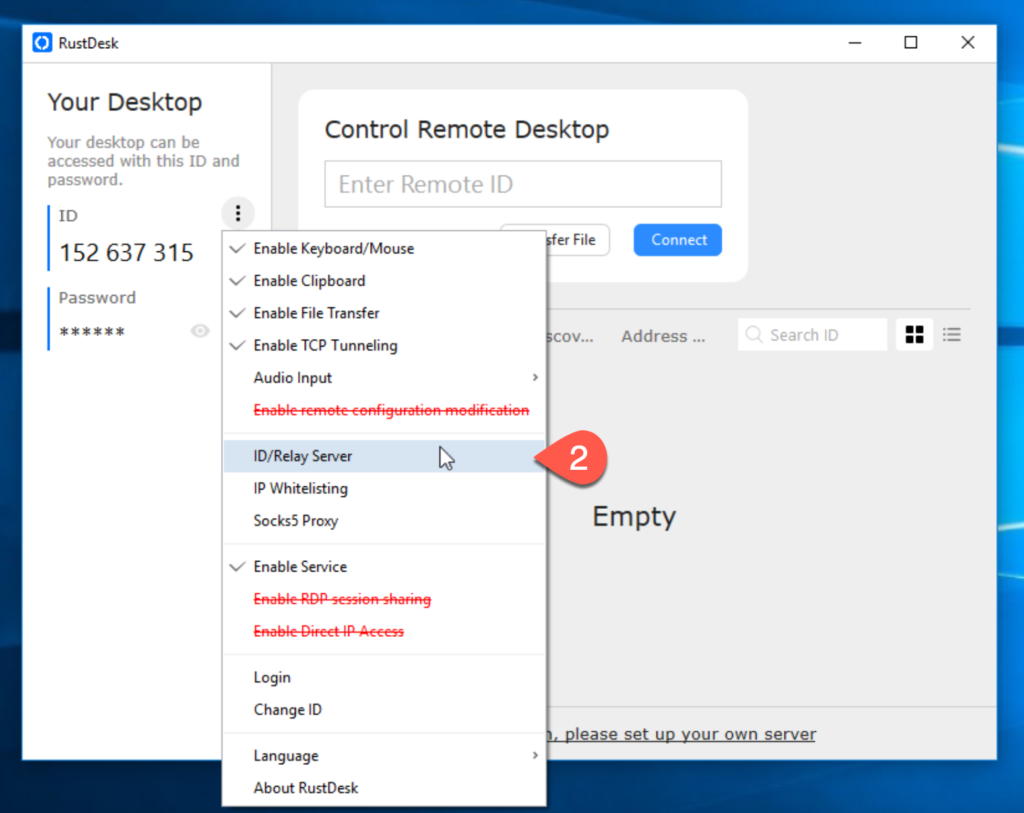 Step 3: Copy / paste the ID Server and Key values that are provided in your invite message into these fields. Leave the Relay Server and API server values blank. Click "OK" when done.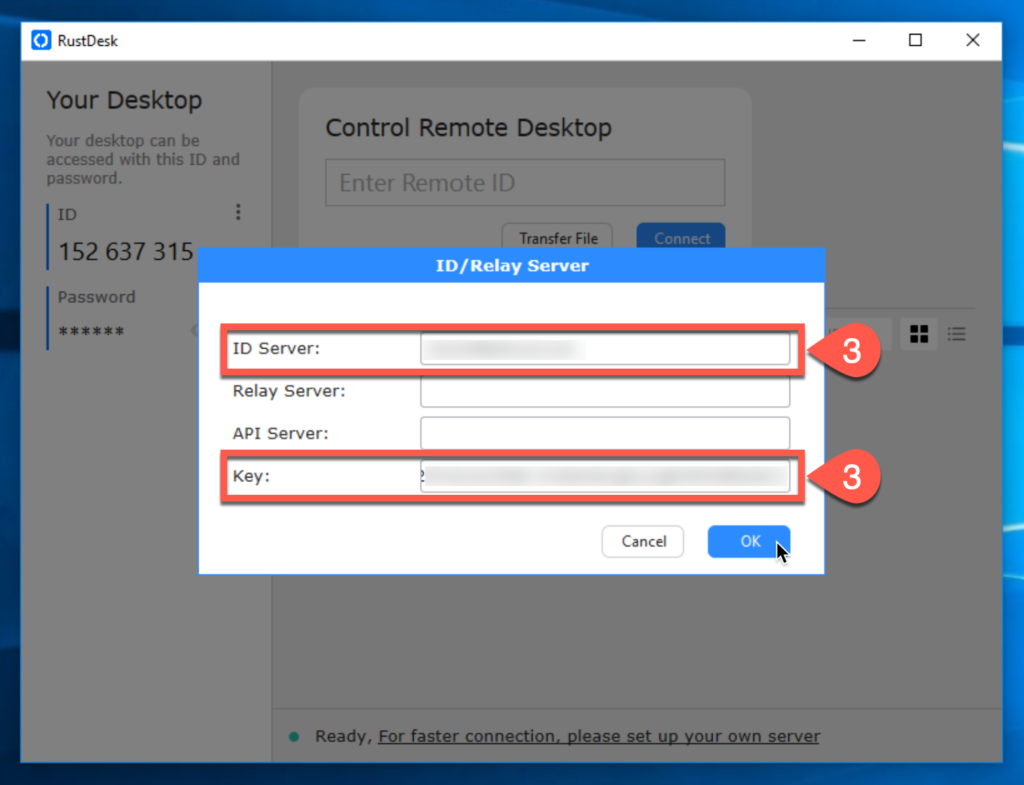 Step 4: Ensure that all of the necessary features are active (have check marks to the left of them and are not crossed out in red):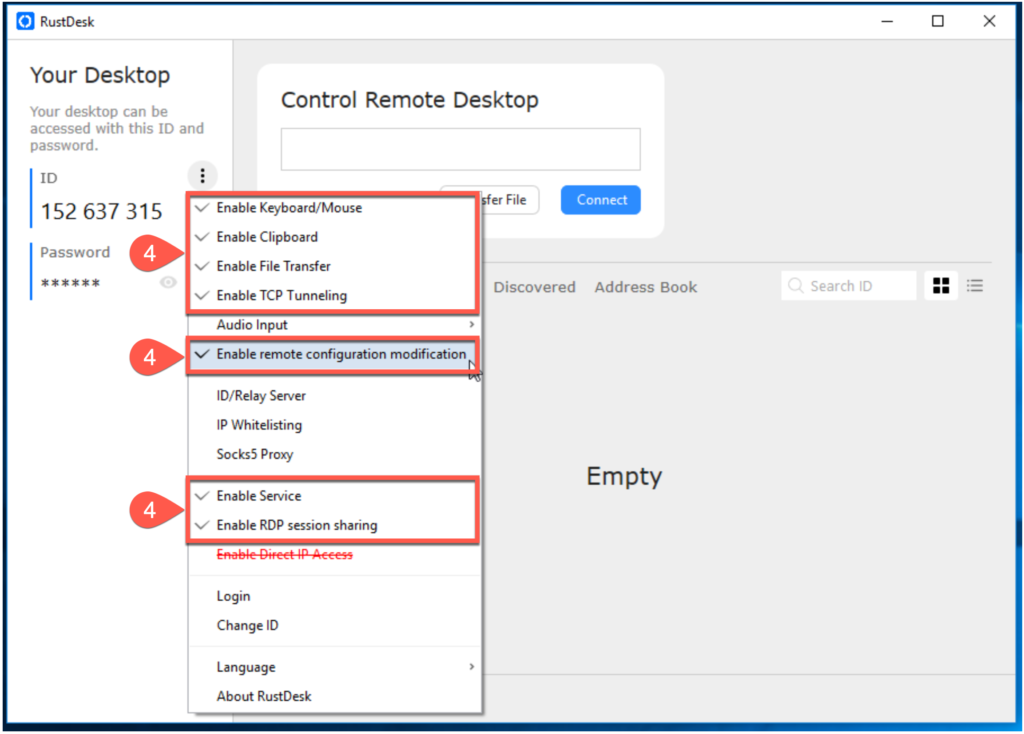 Step 5: There should be a green "Ready" indicator at the bottom of the window. If you see an error message, go back to Step 3 and make sure that your copy / pasted the information correctly.